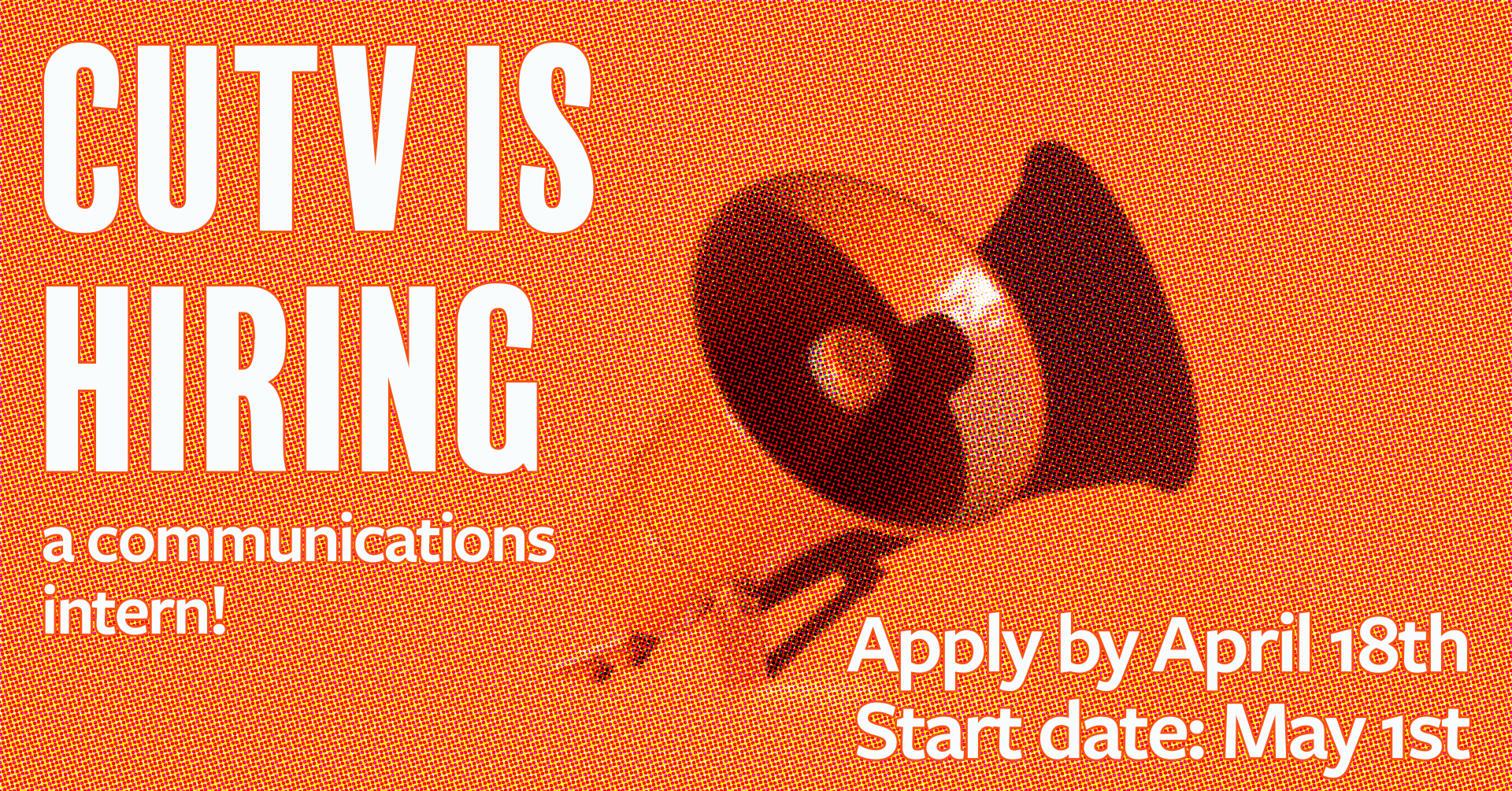 Concordia University Television (CUTV) is Canada's oldest student TV station and operates as a non-profit fee-levy organization. CUTV is a hub for independent media production and growing alternative media institutions. The core of CUTV's mandate is to train and build a network of mutually supportive independent journalists and media producers. Through educational events, workshops, and equipment lending, CUTV aims to connect the community and empower the next generation of journalists. Learn more at www.cutvmontreal.org/
Core Responsibilities:
Writing and execution of content for both web and social media activities
Creation of visual assets for both web and social media activities
Assist in organizing and implementing promotional activities
Assist in planning and facilitating workshops and events
Ensure all communications and marketing materials align with CUTV's brand and values
Identify and solve any issues with promotional content in a timely and professional manner
Attend weekly staff meetings
Supervise the studio in-person
Qualifications and experience:
Excellent verbal and written English communication skills
Excellent computer skills
Ability to work autonomously
Assets:
Experience using graphic design software (Photoshop, DaVinci, etc)
Experience using video editing software (PremierePro, Final Cut Pro, DaVinci, etc)
Experience using audio editing software (Pro Tools, Logic Pro, Audacity, etc)
Education: The ideal candidate is a current undergraduate student in journalism, communications, film production, digital media, graphic design, or related field.
More info:
This position requires some in-person work
Reporting to the station manager and the Board of Directors
Compensation: $15.25 per hour at 11 hours per week.
Contract start date: May 1st, 2022
Contract end date: August 30th, 2022
To Apply:
Applicants must be authorized for work-study status through Concordia. To apply for work-study authorizations, head to this link. Deadline to apply for work-study status is April 15th, 2022

Email your cover letter and CV to jobs@cutvmontreal.org by April 18th, 2022. Please note in the body of your email whether you have been approved for work-study status through Concordia.