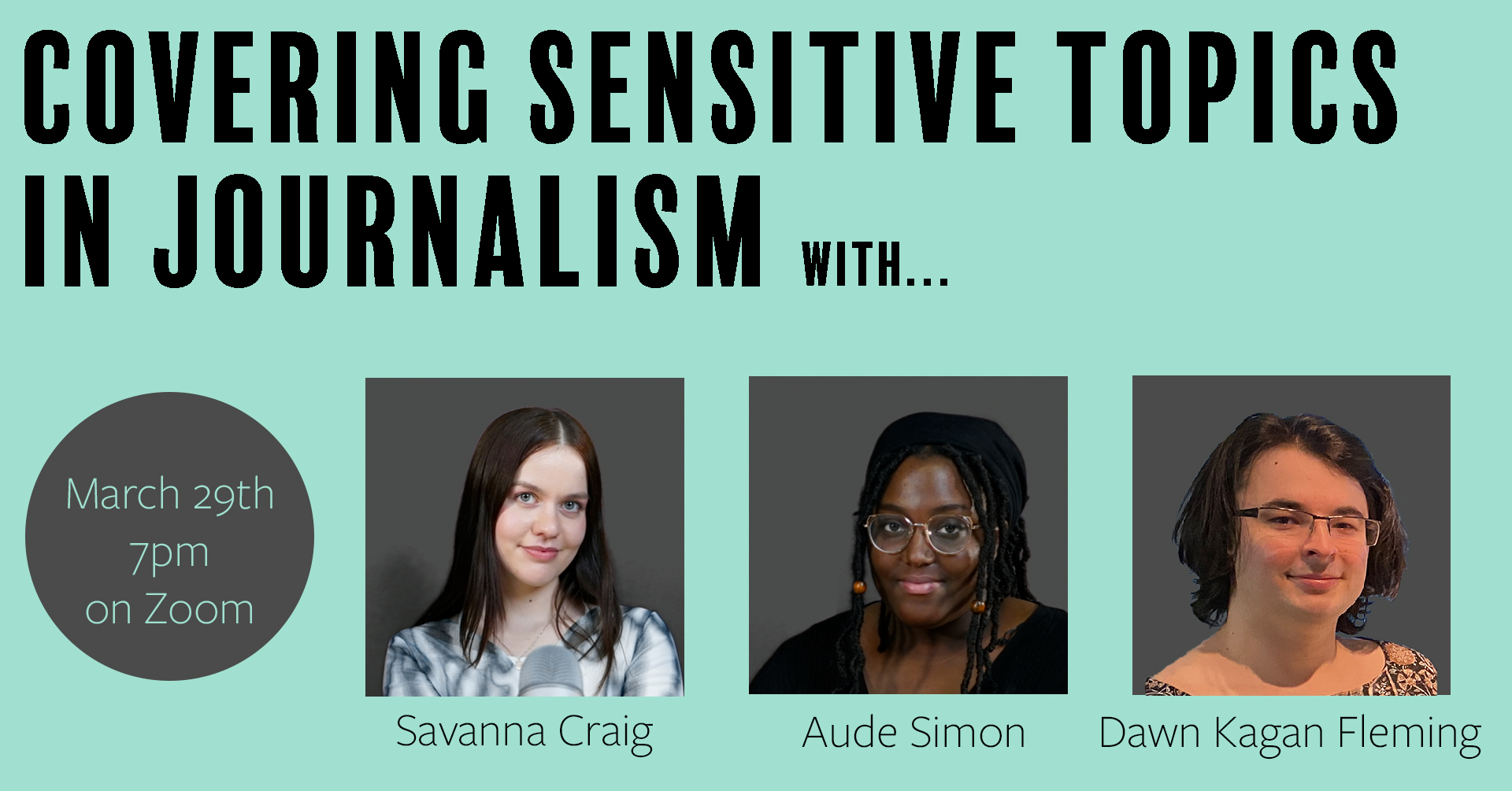 How can journalists effectively and respectfully speak about topics like abuse, harassment, racism, sexism, or colonization? In this panel discussion, journalists Savanna Craig, Aude Simon, and Dawn Kagan Fleming will discuss best practices to ensure stories featuring sensitive topics are covered with care.
Savanna Craig is video journalist and host of CUTV's Local 514.
Aude Simon is a journalist for CUTV's Local 514 and video editor for The Link.
Dawn Kagan Fleming is an anchor on Montreal's CJAD.
Please register for the event using the form below. You will receive the Zoom link on the day of the workshop. Please ensure you are a CUTV member before registering.