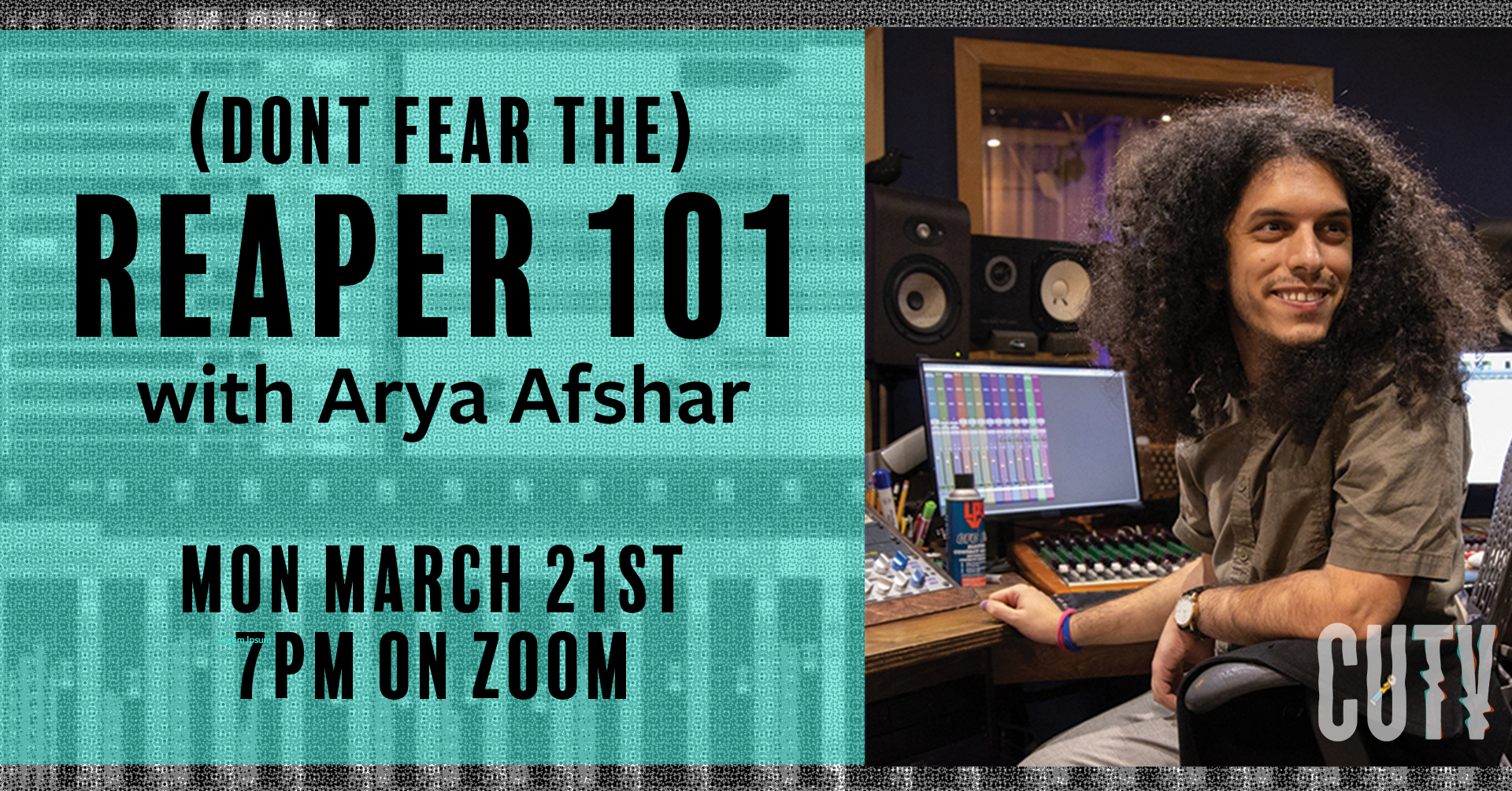 REAPER is a digital audio workstation, video editor and metadata authoring software all packed into a resource- conscious and affordable package, with endless customization options, making it the go-to option for podcasters, sound designers, video editors and more. In this workshop you'll get hands-on experience with REAPER and a brief overview of its ever-growing feature set.
We recommend downloading the REAPER free trial for this workshop.
Arya Afshar is a freelance audio engineer, musician and sound designer. He has dedicated his life to the art & science of audio recording, editing & production. In this workshop, he will walk you through the very basics of Audio, how it's captured, edited and produced, and discuss the importance of good audio while sharing tips, hacks and workarounds to common audio issues.
Please register for the event using the form below. You will receive the Zoom link on the day of the workshop. Please ensure you are a CUTV member before registering.