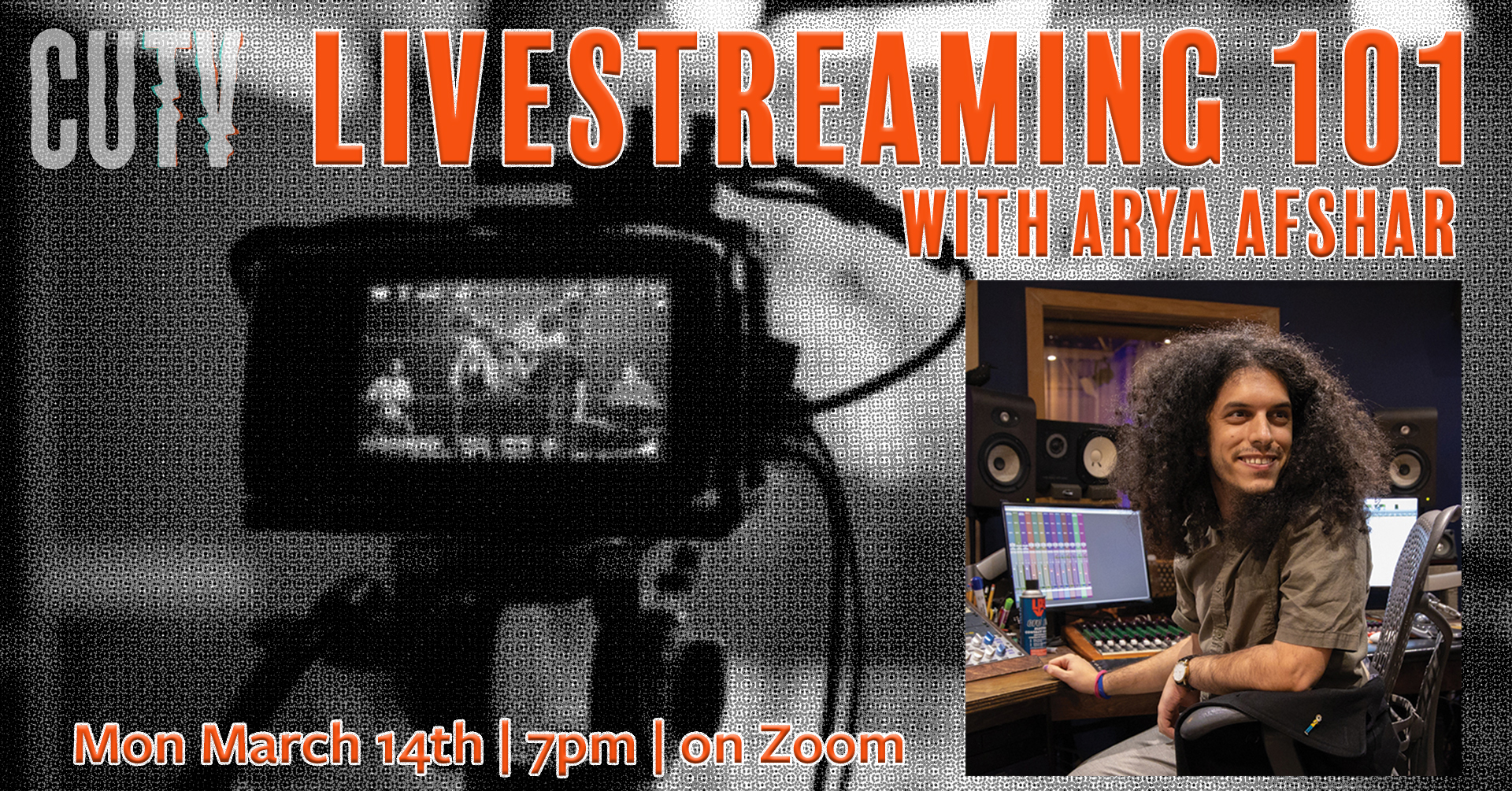 Livestreams are a great way to engage with your viewers organically and create content that requires little to no editing. In this workshop you will learn all about the hardware and software required to stream on any platform, create transitions, manage CPU and GPU workload and more, all using the free and powerful OBS Studio.

For this workshop, we recommend downloading the following software so you can follow along:
OBS Studio
VB Cable (PC)
Soundflower (Mac)
Arya Afshar is a freelance audio engineer, musician and sound designer. He has dedicated his life to the art & science of audio recording, editing & production. In this workshop, he will walk you through the very basics of Audio, how it's captured, edited and produced, and discuss the importance of good audio while sharing tips, hacks and workarounds to common audio issues.
Please register for the event using the form below. You will receive the Zoom link on the day of the workshop. Please ensure you are a CUTV member before registering.