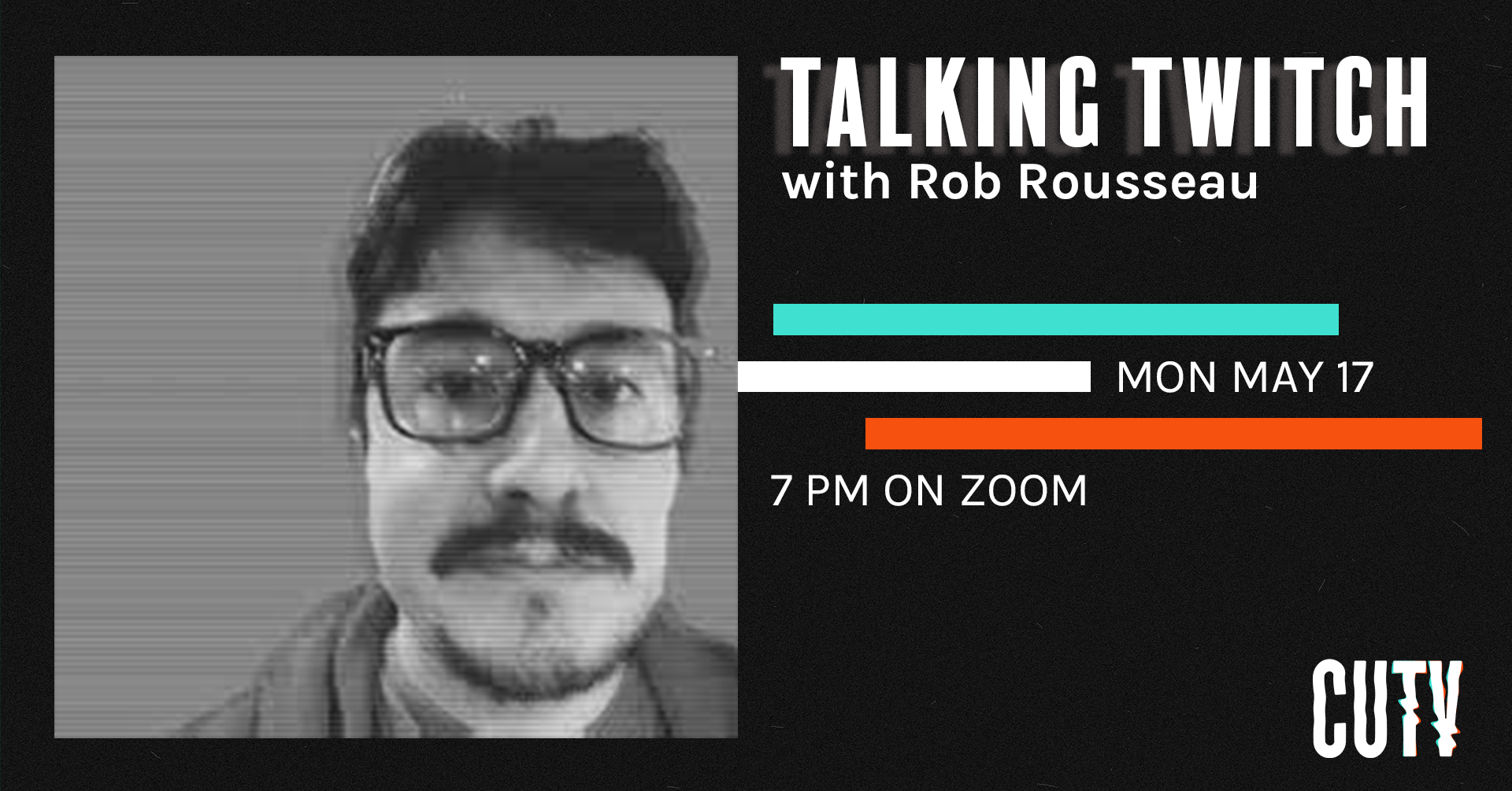 Thinking of starting your own Twitch show but don't know where to start? We have the person for you! Rob Rousseau, famous for infiltrating US elections and antagonizing the alt-right, will be hosting a CUTV workshop about his live-streaming Twitch show "The Rob Rousseau Show". Rob will bring us through his Twitch victories, failures, share some "best of" clips, and answer your questions about all things Twitch.
What is Twitch? Twitch is a video live streaming service that focuses on video game live streaming, broadcasts of esports competitions, music broadcasts, creative content, and political/social commentary broadcasts. Check out The Rob Rousseau Show on Twitch here https://www.twitch.tv/robrousseau/about
Register below (please note you will receive the Zoom link via email on the day of the event). This workshop is open to all CUTV members. Concordia Undergraduate students can become CUTV members for FREE. For the general public, a CUTV membership is $20/year and comes with many perks, including access to all of our workshops and events, equipment rental, and studio use. Head to https://www.cutvmontreal.org/membership/ to sign up as a member.