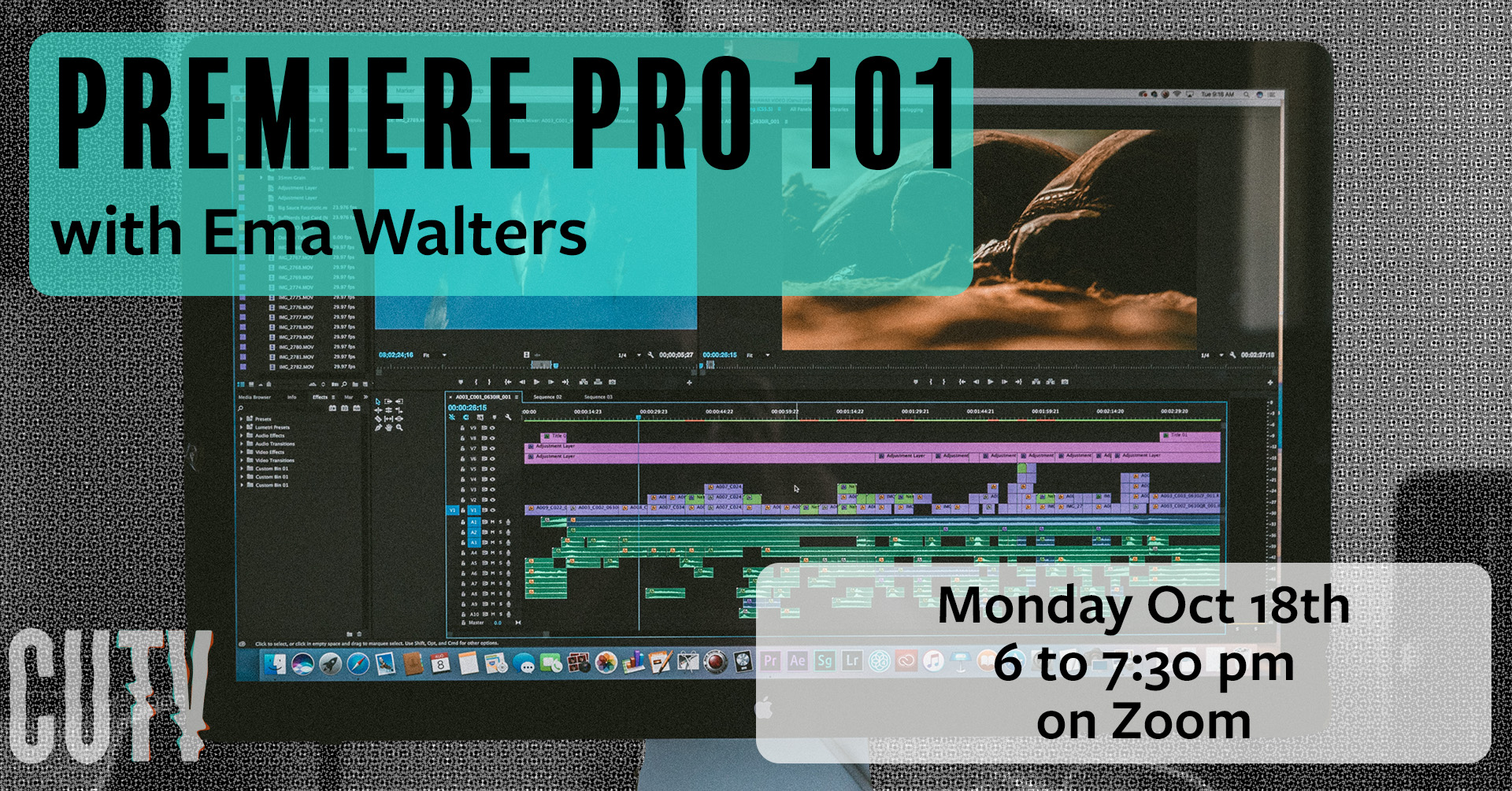 Do you want to learn how to edit your video projects in Premiere Pro? This introductory course will go through editing a simple video in Premiere pro and outline all the basic tools and elements of the program. This workshop will be led by Ema Walters (she/they). Ema is a visual artist, filmmaker and lead video editor for The Breach. She is also the founder of Eachother, a studio aiming to harmonize the 'we' and the 'I' through creative process. Check Ema's work out here: https://emawalters.com/eachother

If you don't have Premiere Pro and want to try it out before purchasing it, follow this link to get a 7 day free trial: https://www.adobe.com/ca/products/premiere/free-trial-download.html. Make sure to sign up for the free trial after October 11th to ensure you still have access for the workshop!

Please use the registration form below to register for this event. We all then send you the Zoom link on the day of the workshop. Spots are limited and priority will be given to CUTV members. If you have not signed up as a CUTV member, please head to our membership page to do so. Concordia undergraduate students can become CUTV members for free, and there is a $20 membership fee for non-students.