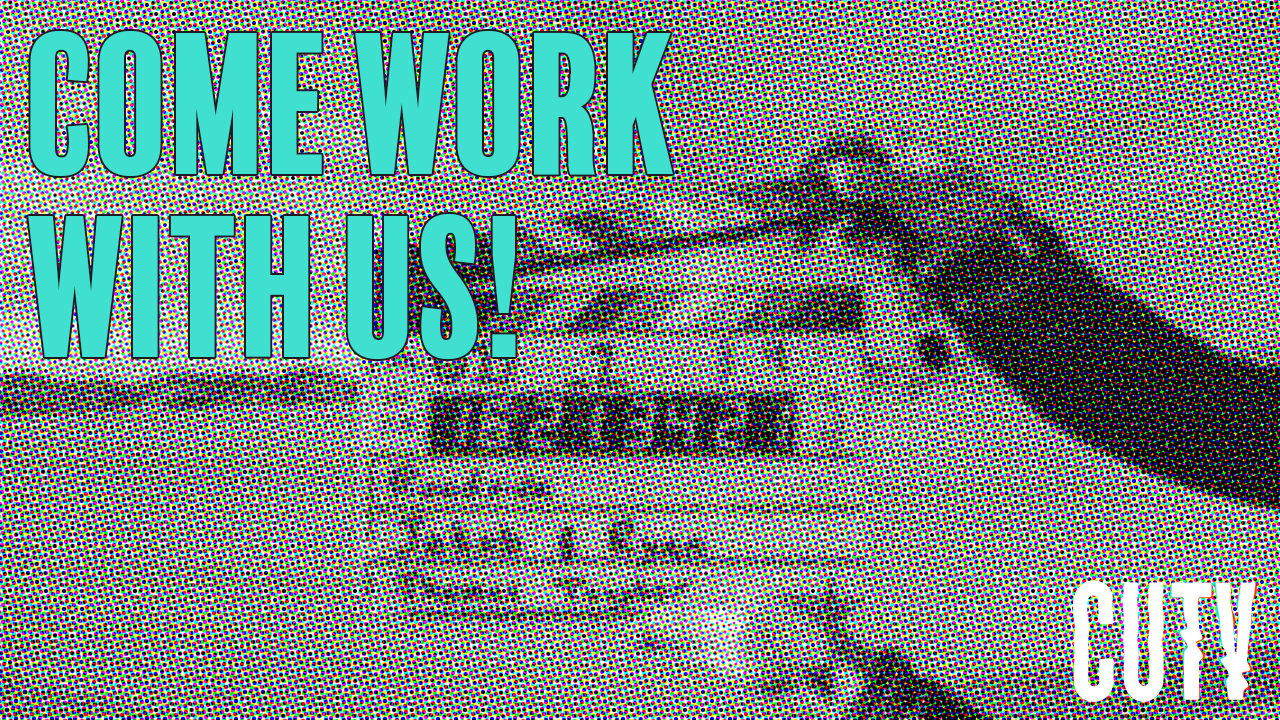 Community University Television—Concordia is hiring a Station Manager. Reporting to the Executive Director, the Station Manager will oversee CUTV's on-location programs and projects, including: equipment rentals for members, our grassroots coverage fund, workshops and other educational activities, and in-studio production.
The successful applicant will demonstrate some of the following: experience organizing events and communicating with the public, project management skills, a strong commitment to progressive values or activism, experience with video and audio production, and familiarity with campus life at Concordia.
The job posting will be open until the position is filled, but applicants are strongly advised to apply by 2 pm ET on August 15th, and will ideally be available to start work in late August.
About CUTV:
Community University Television (CUTV) is Canada's oldest student TV station and operates as a non-profit fee-levy organization. CUTV is a hub for independent media production and growing alternative media institutions. The core of CUTV's mandate is to train and build a network of mutually supportive independent journalists and media producers. Through educational events, workshops, and equipment lending, CUTV aims to connect the community and empower the next generation of journalists. Learn more at www.cutvmontreal.org/
Station Manager core responsibilities:
Oversee the CUTV equipment rental program and studio space rentals
Maintain up-to-date membership lists and member accounts
Manage the office space
Plan workshops and manage logistics for in-person and online events
Coordinate grant disbursements and track projects
Oversee communications with membership and public
Qualifications and experience:
Excellent verbal and written English communication skills
Involvement with social movements, labour organizing, or other activism
Proficiency with MacOS, Google Drive and audio and video editing software
Experience in video/audio production
Ability to work autonomously
Excellent organizational skills
Ability to multitask and prioritize short and long term tasks
Problem solving skills
Assets:
Fluency in spoken and written French
University degree in journalism, communications, film production, or another related field
Currently enrolled as a student at Concordia university
Accessibility disclaimer:
Our office is unfortunately not wheelchair accessible. Our office is located on the 4th floor and is only accessible via stairs.
More info:
The position requires a minimum of three days/week of in-office work
Reporting to the Executive Director and Board of Directors
Compensation $20-25 per hour at 40 hours per week.
This position is covered by CUTV's group health insurance plan.
To Apply:
Please attach your cover letter and resume in a single PDF document and send via email to jobs@cutvmontreal.org