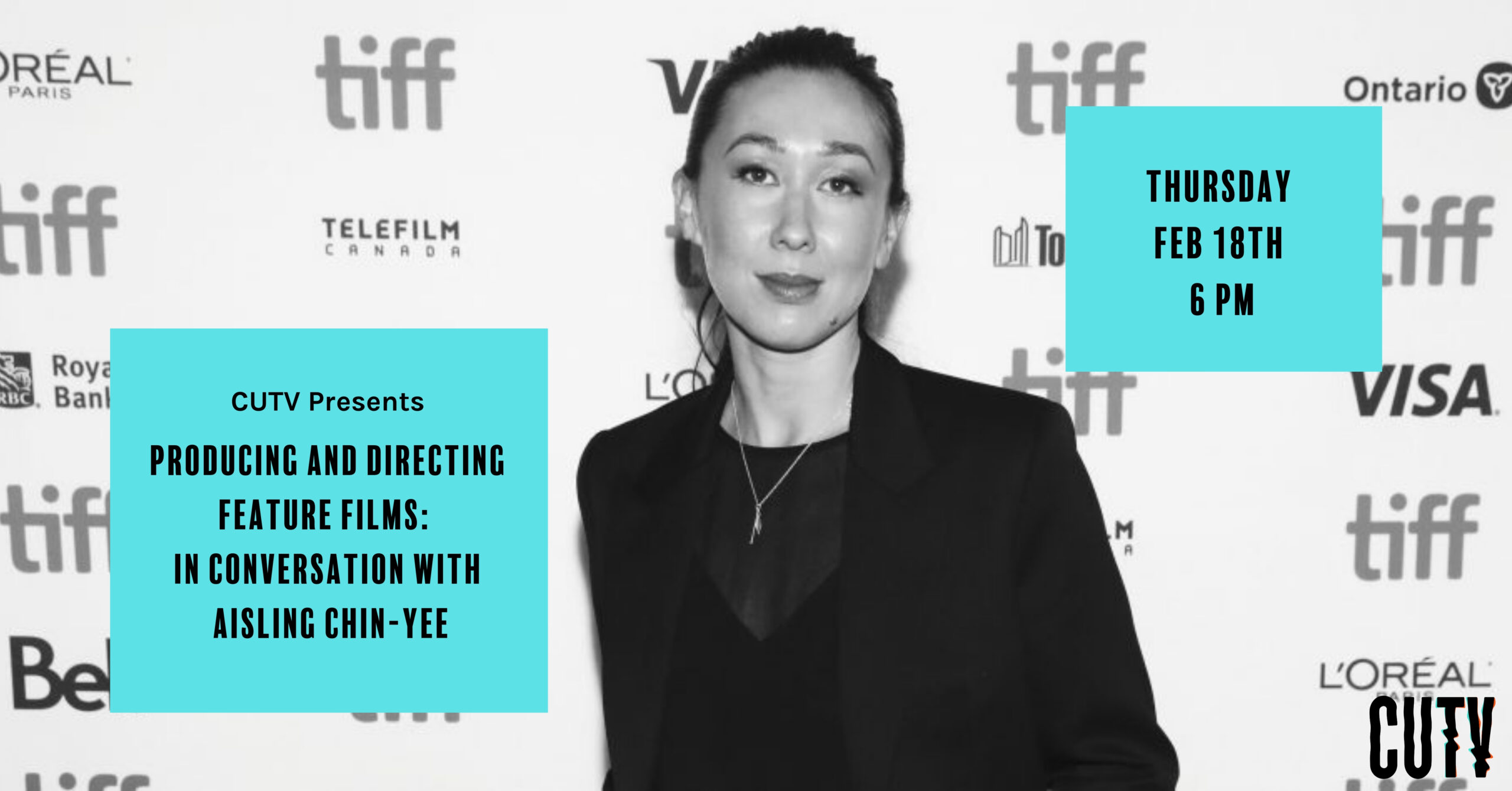 Description: Join CUTV for an interview with award-winning writer, director, producer, and Concordia alumni Aisling Chin-Yee. We will speak to Aisling about her path to directing a feature fiction film, her documentary work, and her co-founding of the #AfterMeToo movement.
Aisling will be interviewed live by CUTV Executive Director Dru Jay. Send your questions to outreach@cutvmontreal.org ahead of time and we'll incorporate them!
Bio: Aisling Chin-Yee is a Canadian filmmaker known for her work on films such as The Rest of Us (director), No Ordinary Man (co-writer, co-director, editor), Synesthesia (writer, director, producer), Rhymes for Young Ghouls (producer), The Saver (producer), and Last Woman Standing (producer).
To register: