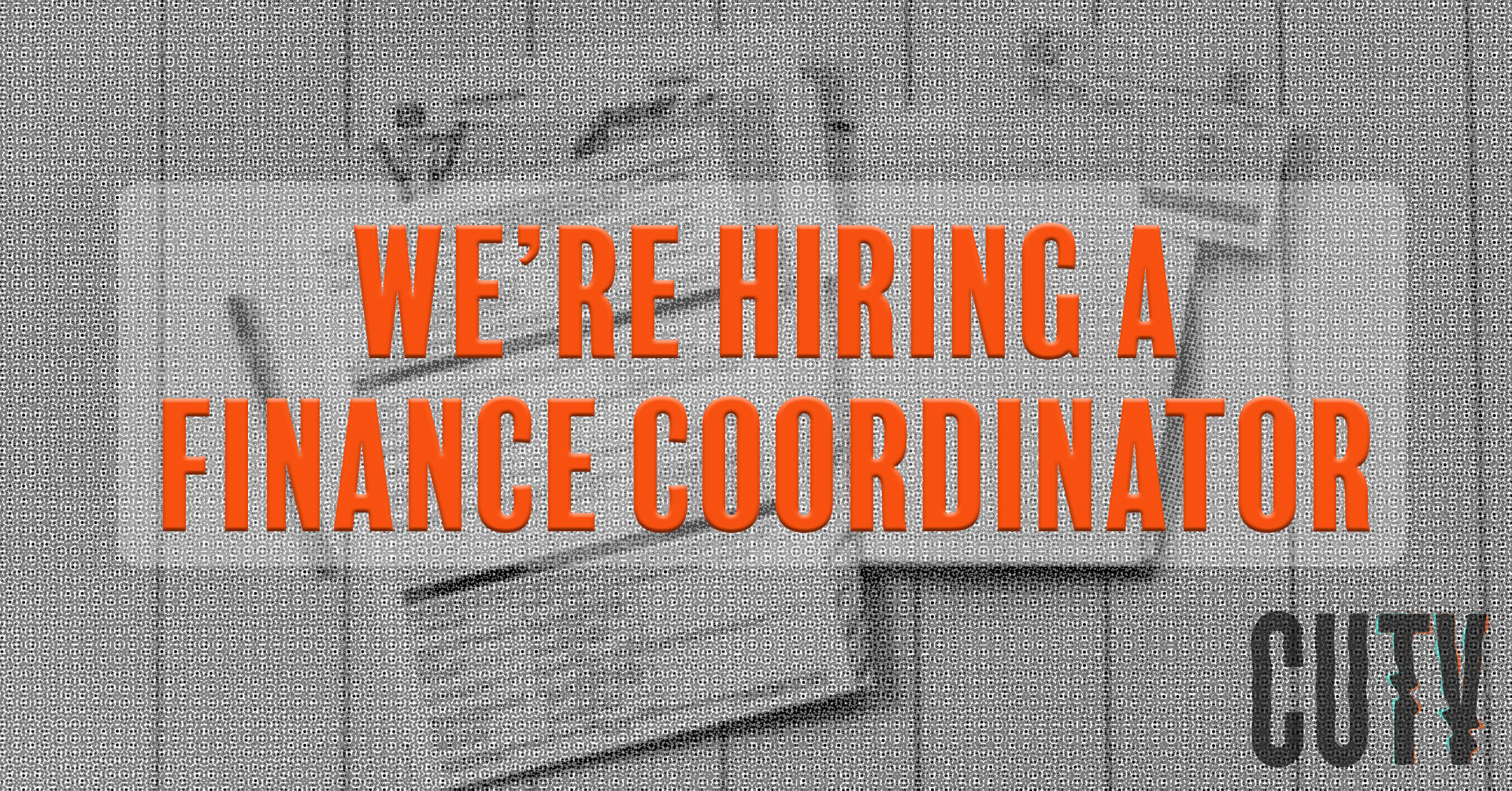 About the Organization
Concordia University Television (CUTV) is Canada's oldest student TV station and operates as a non-profit fee-levy organization. CUTV is a hub for independent media production and growing alternative media institutions. The core of CUTV's mandate is to train and build a network of mutually supportive independent journalists and media producers. Through educational events, workshops, and equipment lending, CUTV aims to connect the community and empower the next generation of journalists. Learn more at www.cutvmontreal.org/
About the position
The Finance Coordinator is expected to work collaboratively with CUTV and its partners to advance the financial position of its additional projects. Although the core of this position is bookkeeping and financial administration tasks, the desired applicant should also have exceptional leadership skills and value alignment with CUTV's mission.
Core Responsibilities 
Bookkeeping:

Weekly expense processing and data entry into accounting system
Monthly account reconciliations and financial statement production
Coordinate account payables and receivables
While ensuring accurate digital records for year-end audit trail

Coordinate and execute payroll:

Including production of ROE, T4, T4A and RL1 slips
While ensuring accountability through overseeing staff timesheets

Financial Liaison:

Acts as liaison to Concordia's internal financial services department as well as banks and other holding accounts such as paypal.
Support grant application submissions and processes with financial information as needed.
Coordinate with the organizations third party accounting firm produce the year-end financial statement review/audit

Financial Oversight:

Ensure the organization's accounts have adequate cash flow for their operations through coordinating bank deposits and transfers as needed.
Provide financial information as needed to the staff and board
Evaluate the financial sustainability and wellbeing of the organization and propose solutions as needed.
Desired qualifications
2-3 years of bookkeeping and/or financial management experience
Excellent verbal and written English communication skills
French proficiency (for government and bank documents)
Excellent computer knowledge and experience with microsoft suite and google drive
Ability to work autonomously and take initiative
Additional beneficial experiences
Experience with non-profit accounting standards
Familiarity with Quickbooks and accounting softwares
Familiarity with Concordia university
Passion for community-building and independent media
Compensation
$22-$25 per hour at 20 hours per week (depending on experience)
This position is entitled to CUTV's group health insurance plan
Four weeks of paid vacation (two weeks over the University winter closure and two weeks taken at a time of your choosing)
Reporting to the Board of Directors and Executive Director. Please submit your cover letter & CV to finance@cutvmontreal.org by January 16th, 2021