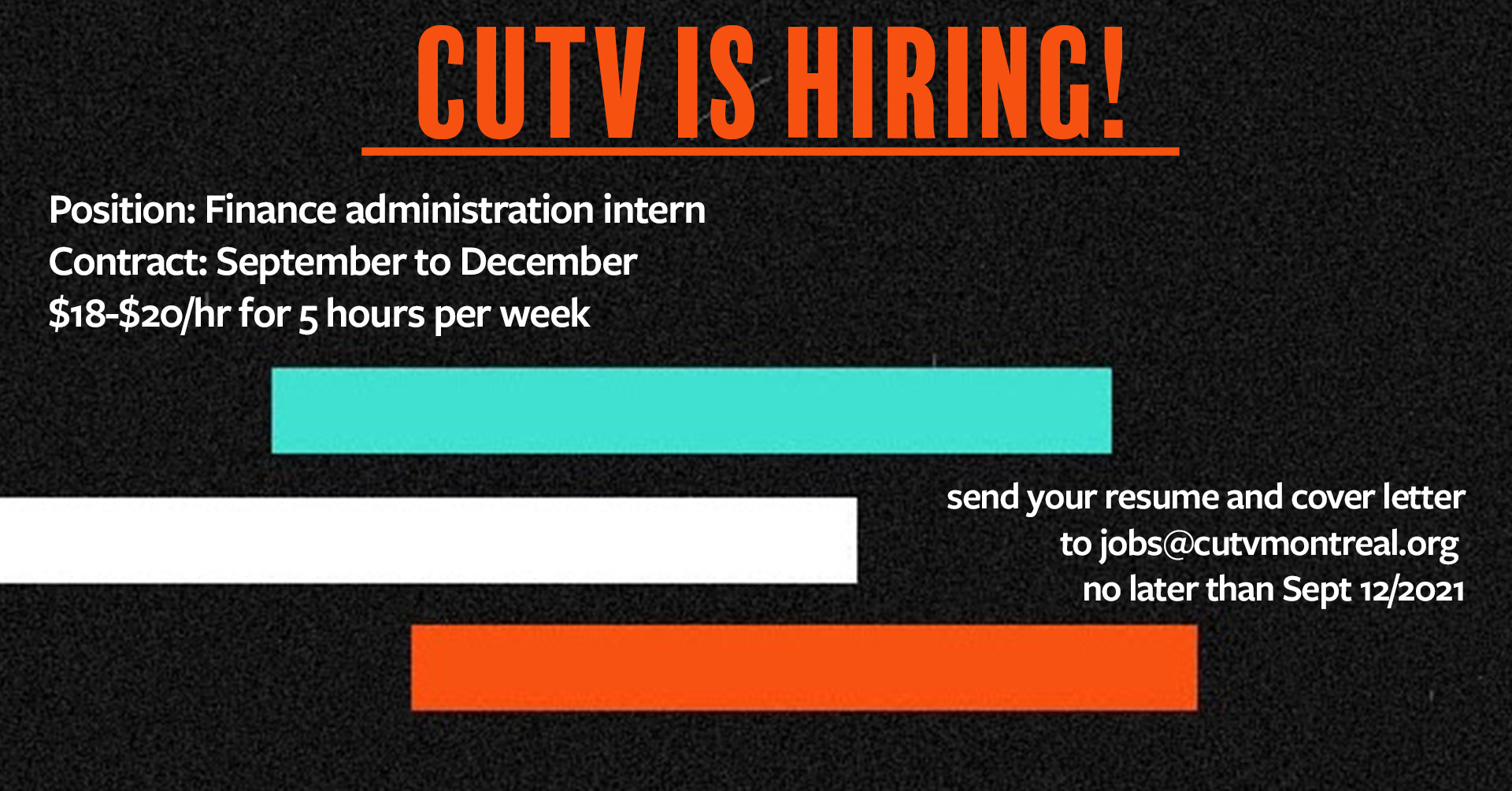 About the Organization
Concordia University Television (CUTV) is Canada's oldest student TV station and operates as a non-profit fee-levy organization. CUTV is a hub for independent media production and growing alternative media institutions. The core of CUTV's mandate is to train and build a network of mutually supportive independent journalists and media producers. Through educational events, workshops, and equipment lending, CUTV aims to connect the community and empower the next generation of journalists. Learn more at www.cutvmontreal.org/
About the position: 
CUTV has undertaken numerous projects which require additional support. Subsequently, whoever is in this position may have the opportunity to move into a permanent position within the organization depending on their fit and performance.
Responsibilities: 
Coordinate and monitor account payables and receivables
Expense processing and entry level bookkeeping
Develop and maintain filing and information system(s)
Assist with grant writing and administration associated with grant receivables
Resolve administrative problems as needed
Assist with policy development
Attend weekly staff meetings
Contribute to team effort by carrying out tasks as needed
Desired qualifications and Experience:
Excellent verbal and written English communication skills
Excellent computer knowledge and experience with microsoft suite and google drive
Ability to work autonomously
Familiarity with Quickbooks
Familiarity with Concordia university
Passion for community-building and independent media
Compensation:
$18-20 per hour at 5 hours per week 
Contract from mid September to December 10th 
Reporting to the Financial Director
Send your resume and cover letter to jobs@cutvmontreal.org no later than Sept 12/2021