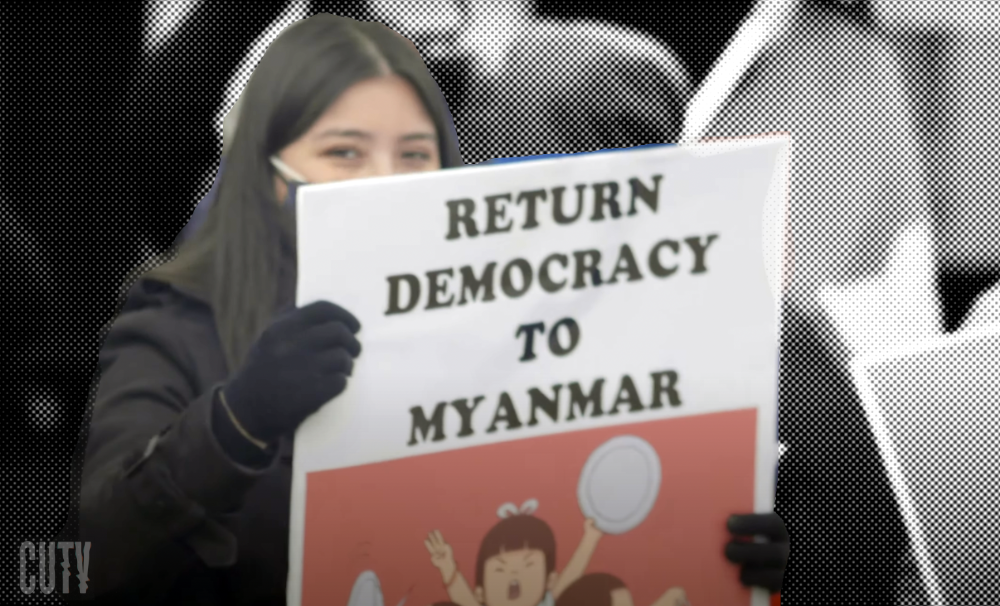 Members of Montreal's community of people originating from Burma/Myanmar, as well as supporters from other communities, gathered in front of the office of Justin Trudeau on March 27 to demand that Canada take stronger actions against the military coup which occurred on February 1, as well as against the subsequent crackdown which has resulted in the deaths of hundreds of people.
March 27 is a significant date in the history of Burma/Myanmar. It was on this day in 1945 that Aung San, a prominent figure in the foundation of the post-colonial Burmese state, declared war against the invading Japanese empire. Once a national holiday celebrating this history, it has since mutated into "Armed Forces Day," a holiday in honour of the national military (known internally as the Tatmadaw) whose leadership is responsible for the coup and the brutal crackdown.
Montreal's protest on March 27 was in coordination with other events across Canada and around the world to reject military rule and demand that the military junta relinquish control of the government, cease all violence against civilians and release all political prisoners. The event was organized by Coalition Myanmar-Québec.
Video by David Earles and Kristen Brown
This video was produced with funding from the Grassroots Coverage Fund, which provides support for journalists to produce video coverage of social movements and underreported issues. Find out more.