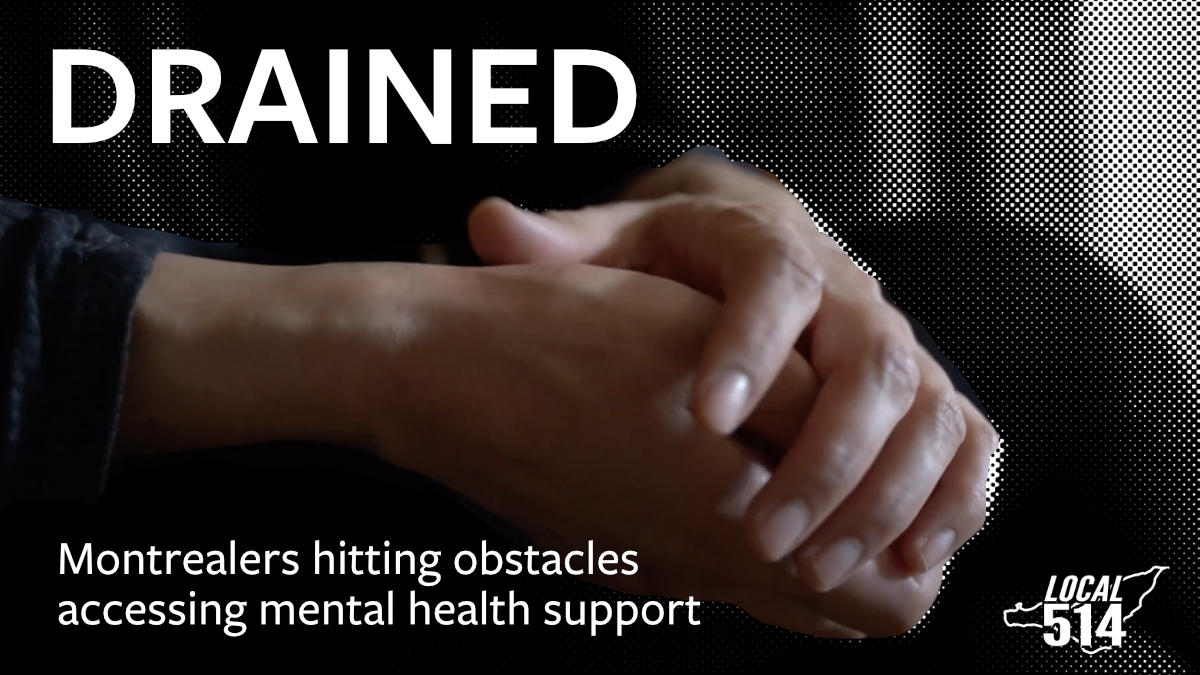 In episode 3 of Local 514, we look at how the mental health care system is drained during the pandemic, as more Montrealers are in need of mental health support. In November of 2020, 19,000 people were on a waiting list to receive mental health support. We discuss how the pandemic has created a decline in the mental health of many and how we can provide more funding to mental health services.
Free mental health services in Quebec: Local Community Service Centres (CLSC) offer 12 free sessions with a private therapist. AMI-Quebec offers free support groups for those suffering from mental illness, family caregivers supporting a loved one with a mental illness, and those experiencing both. La Maison St. Jacques offers free group psychotherapy for adults 18-50 and group support for mothers.
If you are experiencing an immediate mental health crisis, please visit a crisis centre. Intervention and short term housing is available @ Association Iris in Montreal North, Centre L'Autre Maison in Montreal South-West and Équipe Mobile de Crise Résolution in Montreal East. 24/7 hotline for over the phone intervention is available at Suicide Action Montreal (1-866-277-3553), Tracom (514-483-3033) and Le Transit (514-282-7753).