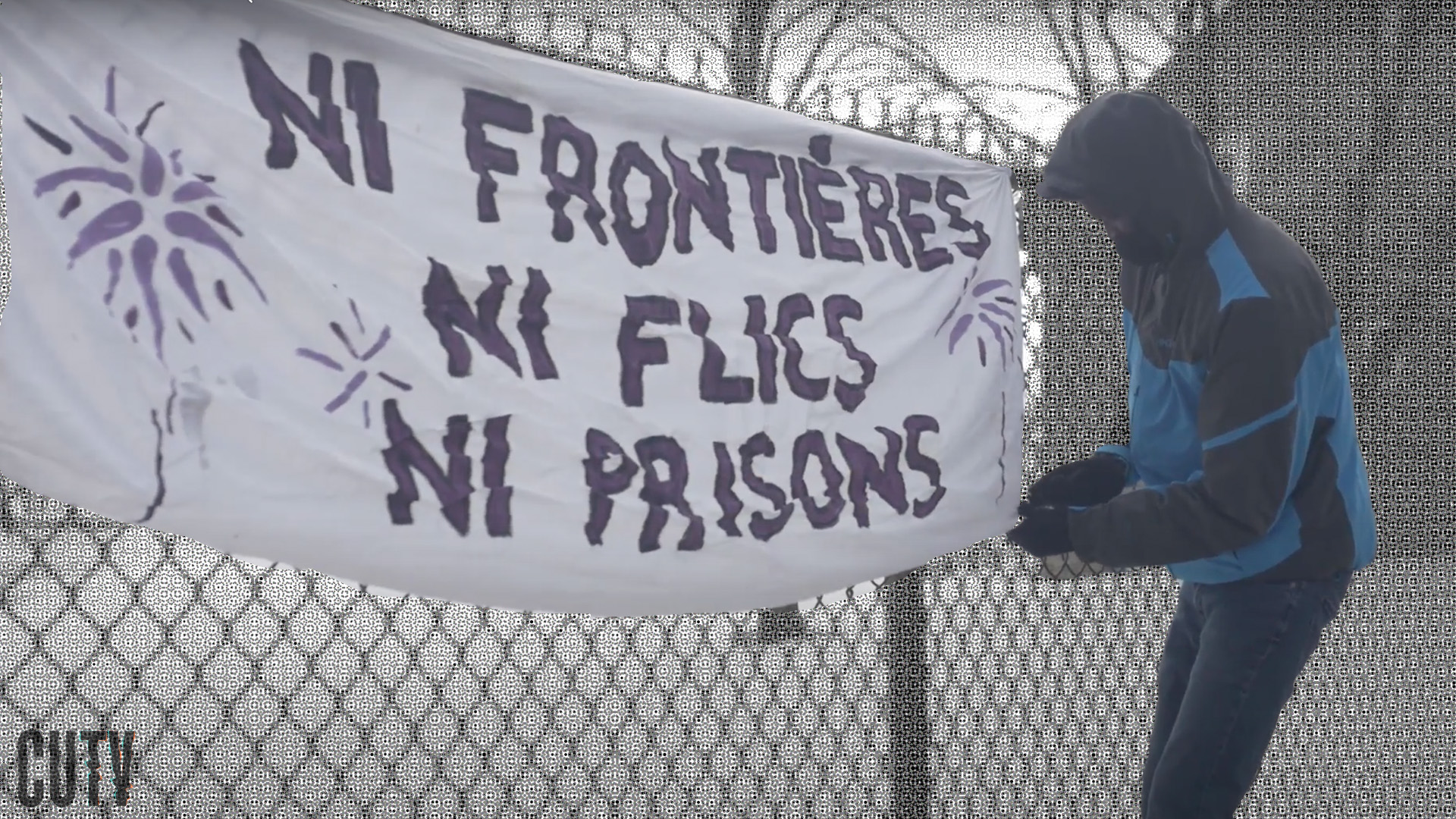 On March 6th, The Syndicat Composé des Travailleuses et Travailleurs en Intervention Communautaire (STTIC-CSN) organized a demonstration in front of Bordeaux prison in Montreal. They were there to protest deteriorating conditions in detention facilities across Quebec which have occurred as a result of outbreaks of COVID-19 in these facilities. Reports say that detainees have been denied basic rights such as taking showers, phone calls and visitation, and have been confined to their cells for 23 hours a day or more for months at a time.
The organizers called for two conditions to be met: First, that detainees be prioritized for vaccination. Due to the enclosed spaces in which they are confined, they are more susceptible to Covid-19 infection. Second, that detainees be given shortened sentences due to the prolonged isolation they have already endured during these outbreaks and that their basic rights be respected. Members of the STTIC-CSN spoke at the event, as well as a representative from Solidarity Across Borders and Alexandre Leduc, the Quebec Solidaire Representative from Hochelaga-Maisonneuve.
Video by Kristen Brown and David Earles.